US-Licensed Medical Providers & Pharmacies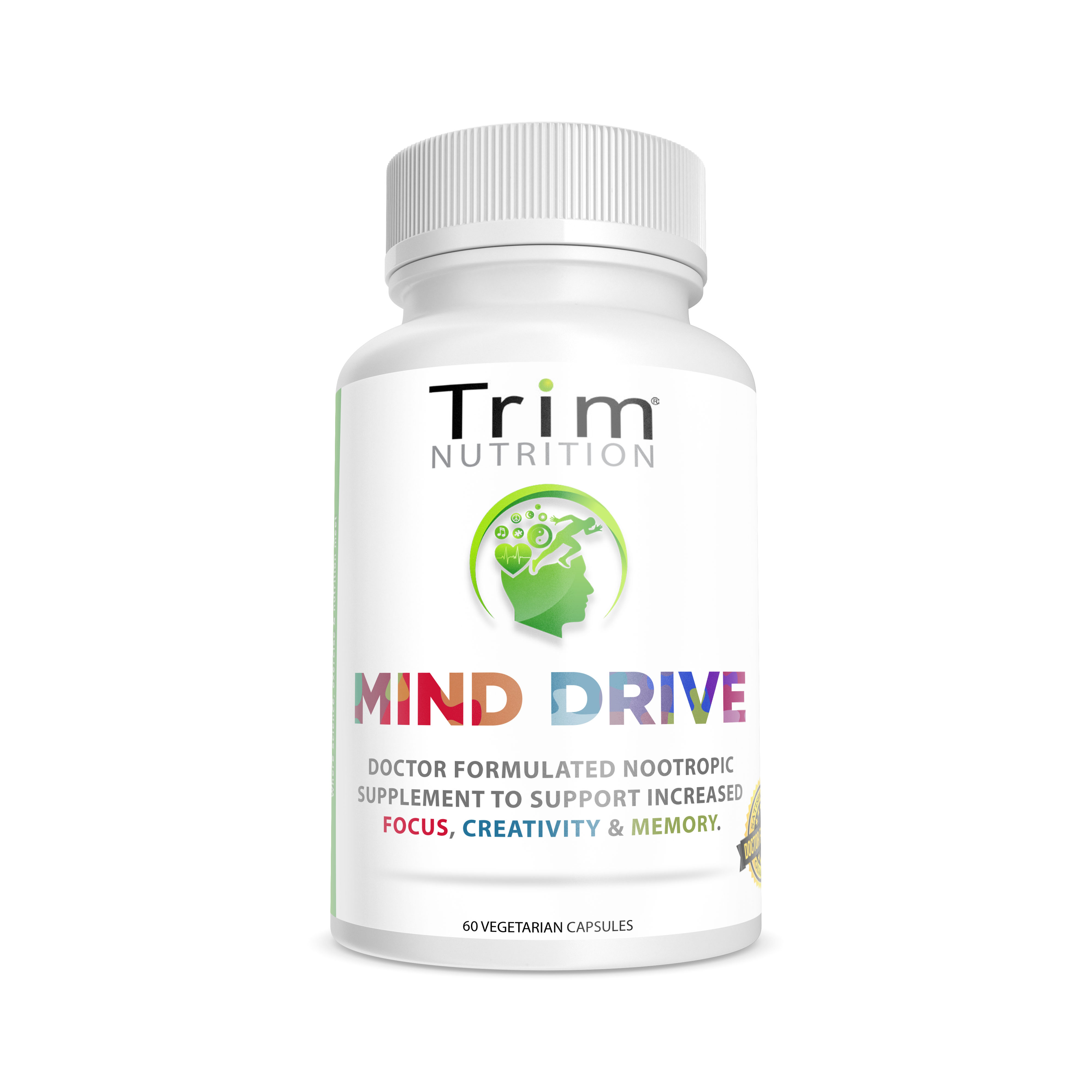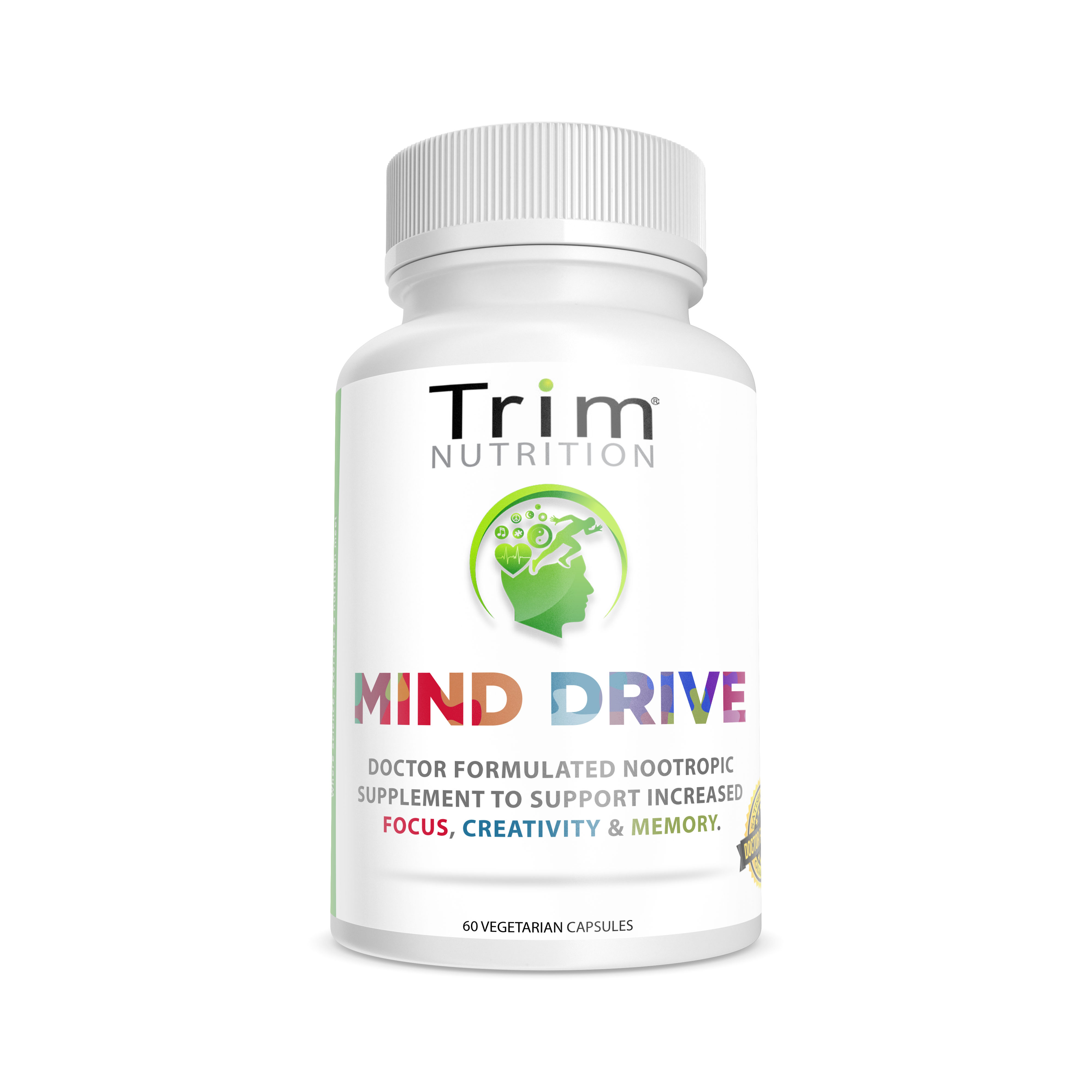 Mind Drive - Nootropic Supplement
---
Key Benefits:
---
Powerful Nootropic
Mental Clarity & Memory
Energy, Focus & Mood
Mind Drive
---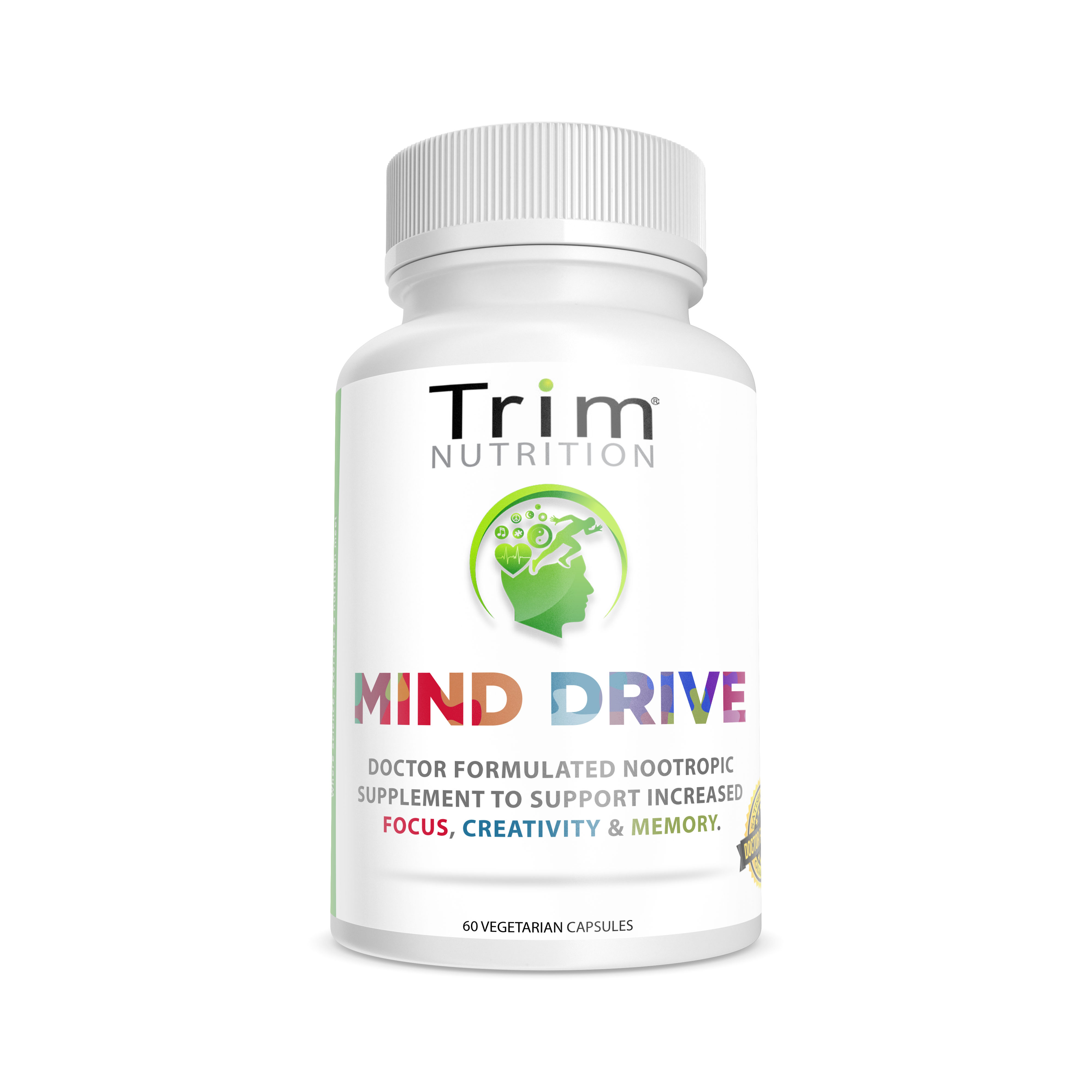 Oral Supplement
30 Day Supply
This product does not require a consultation
---
Fuel your brain and sharpen your mind with Mind Drive - the ultimate nootropic supplement to improve memory, boost brain power and enhance mental clarity.
---
Mind Drive - Nootropic Supplement
Brent Agin MD
07/14/2023 12:11AM
Fuel your brain and sharpen your mind with Mind Drive - the ultimate nootropic supplement to improve memory, boost brain power and enhance mental clarity.
Mind Drive is physician-formulated and contains a proprietary blend of key ingredients - including Phenylethylamine, Vinpocetine, Huperzine A, Lion's Mane mushroom and more - proven effective for immediate enhancement of mood and focus, while also supporting long-term memory and cognition.
When your mind is sharp, your body will Know No Limits™.
SAFE & EFFECTIVE—Physician-formulated Trim® Limitless is the ultimate nootropic mind enhancing supplement. With a powerful combination of herbs and antioxidants, Trim® Limitless boosts brain power, enhances mental clarity, improves memory and elevates mood.
The brain is the mind's power supply. The healthier the brain, the healthier the mind. Your mind enables consciousness, perception, thinking, judgment, language and memory. Neglecting the health of your mind can lead to declines in the overall health of your body. But nootropic supplements can help your mind function at its maximum capacity, which helps prevent illness and disease, and improves health and wellness overall.
What Are Nootropics?
Nootropics provide special fuel for the brain that support optimal function of your mind. When the mind is running optimally, it creates the blueprint for better living, including how we look and feel. Nootropics can help the brain by:
Enhancing metabolic activity of mitochondria, the powerhouses of all cells
Helping to transport necessary nutrients into brain cells to enhance cellular function Increasing brain blood flow to maximize delivery of nutrients, oxygen and important neurochemicals such as serotonin, GABA and dopamine
Boosting nerve communication
Promoting nerve cell growth and repairIncreasing the brain's antioxidant capacity
Clearing brain tissue of neurotoxins
Your Brain Needs Fuel for Today's World
The brain has nearly 100 billion neurons and consumes about 20% of the body's total energy reserves. It has an amazing capacity to change its structure and function in response to internal changes and outside stimuli. But technology is driving social and environmental exposures at an unprecedented pace, which is taking its toll on your brain.
Although the mind is capable of managing obstacles brought on by the changes around us, these mounting mental and physical challenges can become a threat to our energy level, lifestyle, and our ability to function at full potential. When the mind is unhealthy and disorganized, even the little obstacles can become roadblocks, which eventually lead to disabling mental and physical changes. When the mind is strong, it fuels the body, which can drive healthy lifestyle habits that defy age and prevent disease.
Mind Drive contains a proprietary blend of key ingredients proven effective for increased brain power, better focus and concentration including:
Phenylethylamine (PEA) is a powerful neurotransmitter that plays a key role in mood and cognition. PEA has been found to promote mental focus and general feeling of well-being as well as states of heightened arousal, euphoria, and excitation.
Vinpocetine has been found to improve cognition and protect brain cells by helping brain blood vessels relax, which increases blood flow and improves circulation. The brain requires a high percentage of oxygen and nutrients to function optimally, therefore any improvement in brain circulation is extremely valuable.
Huperzine-A is a dietary supplement, which has been found to enhance memory and cognition. Huperzine can help prevent memory loss and is used to improve cognitive function in people with Alzheimer's disease.
Ginkgo Biloba has been found to support blood circulation and memory. The active ingredients of Ginkgo Biloba include flavonoids and terpenoids. Flavonoids have antioxidant properties and therefore prevent free radical damage to the cells in the brain. Terpenoids improve memory by improving the uptake of the neurotransmitter component choline in the nerve synapses.
Guarana fruit contains a host of stimulants, such as caffeine, theophylline and theobromine, and also contain several antioxidants, such as tannins, saponins and catechins. Guarana can help with focus and mental energy by stimulating the central nervous system.
GABA (gamma-aminobutyric acid) is the primary inhibitory neurotransmitter, while Glutamate is the primary excitatory neurotransmitter, in the brain. The balance of glutamate and GABA tone is crucial to normal neurologic function by regulating communication between brain cells. GABA plays an important role in behavior, cognition, and the body's response to stress by preventing our neurons from over-firing and over-stimulation. Researchers have found that GABA can improve mood or have a calming effect on the nervous system and therefore may help reduce stress and anxiety. GABA deficiency in the brain have been linked to multiple mental health disorders including depression, anxiety, and sleep disorders.
Tumeric contains several minerals including zinc, magnesium, potassium and calcium that are all important for health.
Cucurmin is the main active ingredient in turmeric, which has powerful anti-inflammatory and antioxidant effects. Curcumin is a strong anti-inflammatory and several studies have shown that it can produce similar results as some anti-inflammatory prescription drugs, but with no side effects.
Mucuna Pruriens is a natural herb that lowers stress, reduces anxiety, improves focus, boosts libido and elevates mood. Mucuna pruriens is a great adaptogen, which is a natural source that can help the body adapt to stress and regulate hormones. Mucuna pruriens contains high levels of naturally occurring L-dopa, which is the precursor to dopamine. Dopamine is a brain chemical that plays a major role in motivation, pleasure, and emotions. Without enough dopamine, you wind up lethargic, unfocused, and even depressed.
Bacopa Monnieri is a plant used for a number of nervous system disorders, including insomnia, anxiety, and epilepsy. Research supports that the compound can be mind enhancing and stimulate memory and intellect. Bacopa monnieri interacts with both dopamine and serotonin and promotes communication between brain cells by supporting the growth of nerve endings.
Lion's mane mushroom is an edible fungus with a long history of use in traditional Chinese medicine. It is known for naturally boosting Nerve Growth Factor (NGF) activity that supports memory and mood. It has been found to protect nerve cells in the brain and nervous system and therefore stimulate cognition.
Phosphatidylserine (PS) is a natural compound that has been found to provide several benefits for the brain, such as improving memory, reducing stress and improving cognition. PS has received some interest as a potential treatment for Alzheimer's disease and other memory problems. Several studies with phosphatidylserine indicate improved cognitive abilities and behaviors.
Safety Information
Important Information:
*This statement has not been evaluated by the Food and Drug Administration. This product is not intended to diagnose, treat, cure, or prevent any disease. Do not use this product if pregnant, breastfeeding, or have a history of allergies without first consulting your doctor or other health care provider. Store bottle in a cool dry location. Do not use if tamper evident seal is broken or missing. Keep out of reach of children. Legal DisclaimerActual product packaging and materials may contain more and different information than what is shown on our website. We recommend that you read labels, warnings, and directions before using or consuming a product. Please see our full disclaimer below.Disclaimer: Actual product packaging and materials may contain more and different information than what is shown on our website. We recommend that you read labels, warnings, and directions before using or consuming a product. For additional information about a product, please contact the manufacturer. Content on this site is for reference purposes and is not intended to substitute for advice given by a physician, pharmacist, or other licensed health-care professional. You should not use this information as self-diagnosis or for treating a health problem or disease. Contact your health-care provider immediately if you suspect that you have a medical problem. Information and statements regarding dietary supplements have not been evaluated by the Food and Drug Administration and are not intended to diagnose, treat, cure, or prevent any disease or health condition.
Ingredients:
Proprietary Blend 1,618 mg Phenylethylamine, Vinpocetine, Huperzine A, Ginkgo Biloba extract, Guarana 22% extract ( 50 mg Caffeine), GABA, Turmeric extract (Curcuma), Mucuna Pruriens 15% (25 mg l-dopa), Bacopa Monnieri, Lion's mane mushroom, Phosphatidyl Serine. OTHER INGREDIENTS: Magnesium stearate vegetable grade.
F.A.Q.
Mind Drive is recommended to take 1-2 capsules daily with food or as directed by your healthcare professional.