US-Licensed Medical Providers & Pharmacies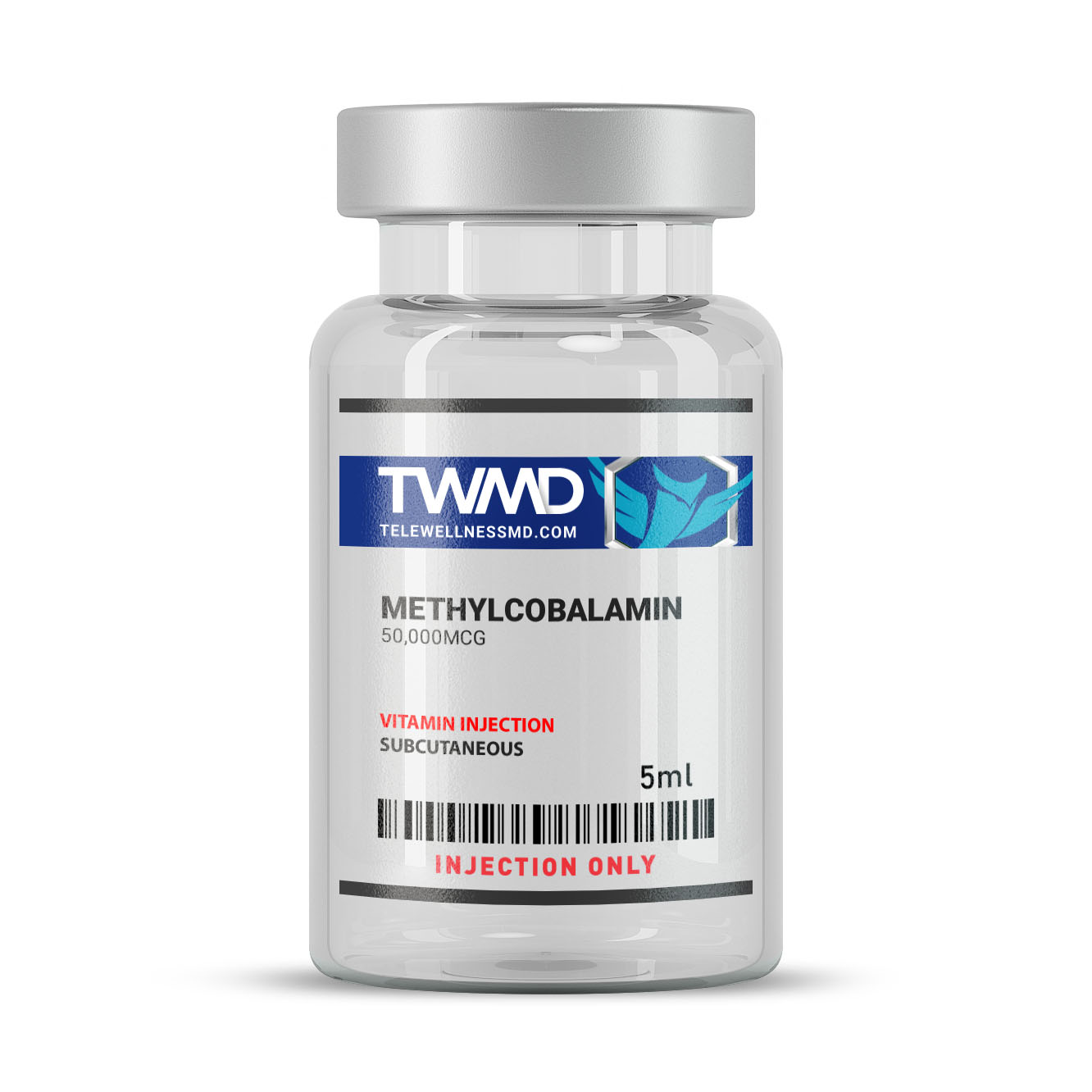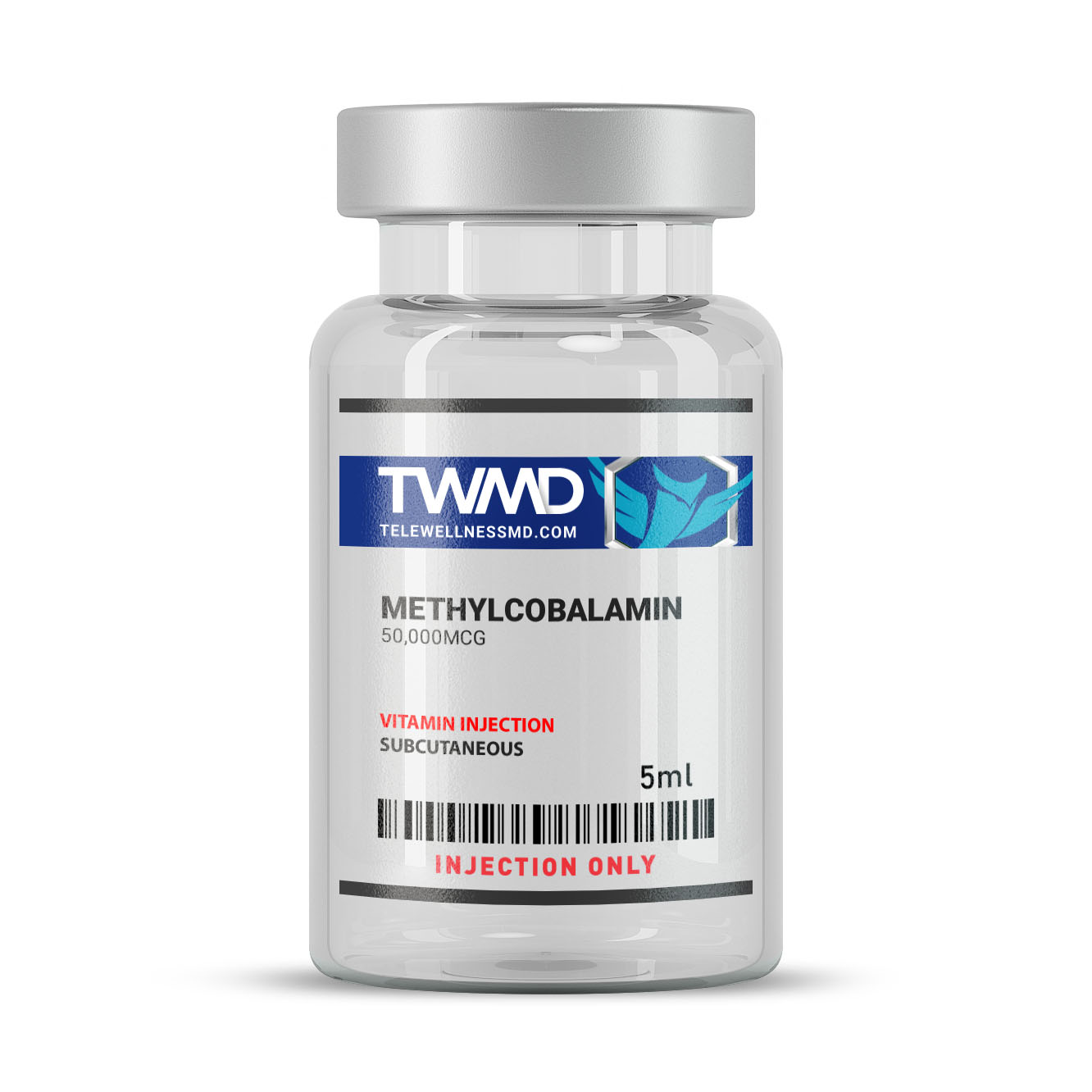 Methylcobalamin Max B12 Injection 5,000mcg/mL 10mL Vial
---
Key Benefits:
---
Nervous System
Methylcobalamin is essential for a healthy nervous system
Metabolism & Energy
Boosts metabolism and energy
Memory & Focus
Interacts with certain neurotransmitters within the brain
Reduces Inflammation
Inflammation can cause long lasting damage
Methylcobalamin
---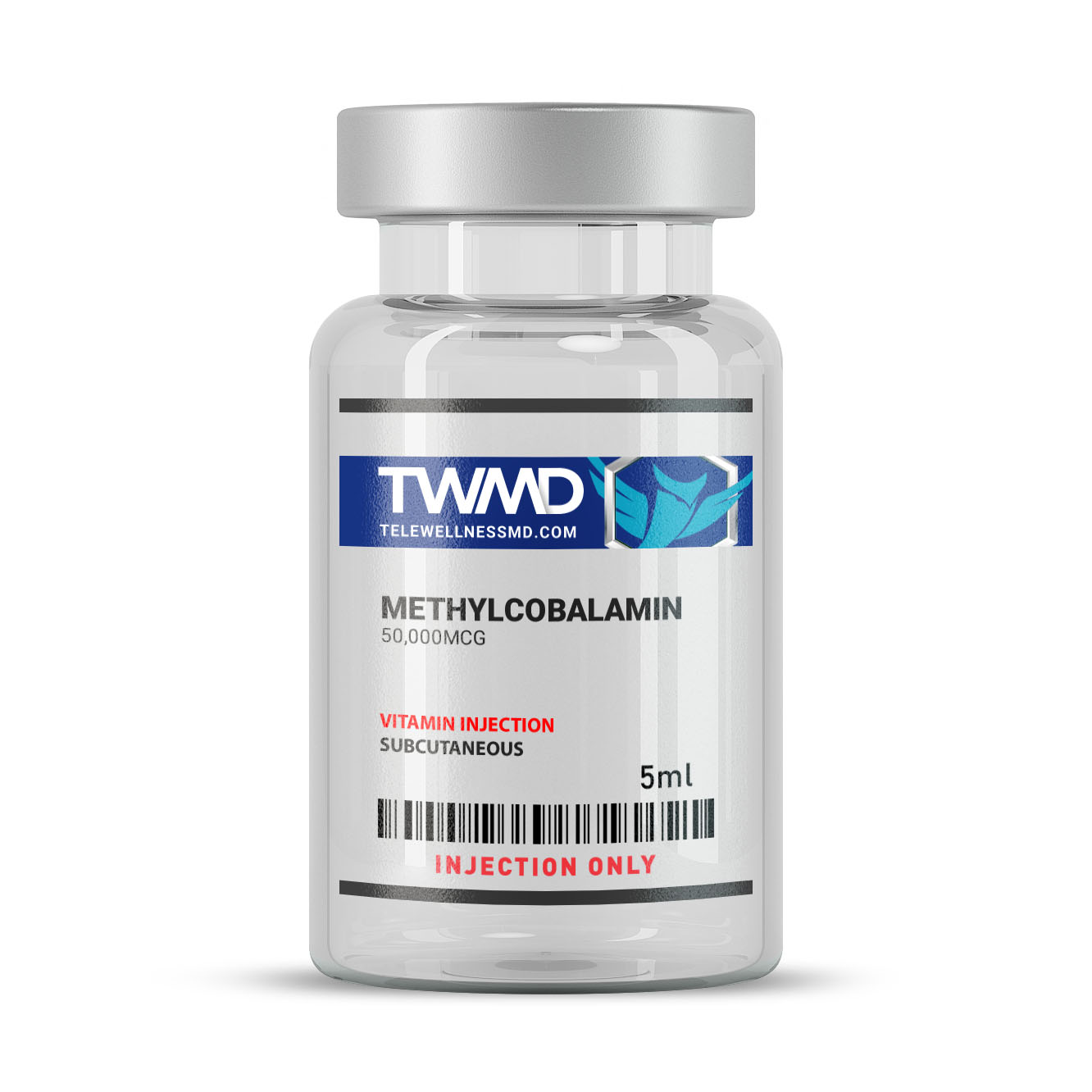 Most popular injection
Subcutaneous injection
10 week supply
Requires telehealth consult
Not available in AR, CA, MI, NC or PR
---
Methylcobalamin B12 injection aids in maintaining healthy nerve cells and red blood cells and is an essential component for proper digestion and absorption of foods and for normal metabolism of carbohydrates, and fat.
---
What is Methycobalamin B-12?
Brent Agin MD
10/27/2023 5:16PM
Vitamin B12, also known as cobalamin, is an important water-soluble vitamin involved in red blood cell production, brain health and DNA synthesis. Methylcobalamin is the most active and best absorbed form of Vitamin B12. Methylcobalamin is most commonly prescribed to treat vitamin B12 deficiency but has been found to help alleviate neuropathies caused by diabetes as well as other nerve related ailments. Several disorders continue to be linked to possible vitamin B12 deficiencies as a contributing factor.
Vitamin B12 is an essential component for proper digestion and absorption of foods as well as for normal metabolism of carbohydrates and fat. Vitamin B12 also interacts with certain neurotransmitters within the brain and has been found to be very effective in helping reduce and improve the symptoms of Autism, other spectrum disorders and neurodegenerative diseases.
Cyanocobalamin versus Methylcobalamin
Cyanocobalamin is a synthetic form of vitamin B12 found only in supplements, while methylcobalamin is a naturally occurring form that you can get through either food sources or supplements. When cyanocobalamin enters your body, the body has to convert it into Methylcobalamin- the active form of vitamin B12- before it can be used.
This is why it is preferred to have the active, most bioavailable form: Methylcobalamin.
Safety Information
Important Information:
Disclaimer: Compounded medications are customized pharmaceutical products and have not been approved by the Food and Drug Administration as safe and effective for the treatment of any medical condition. Compounded medications offered as an alternative to FDA approved medications and may contain FDA approved medications and non-FDA approved medications.
Product Supplies:
31g x 5/16" 1cc syringe - 20 Alcohol wipes - 20 Mix kit - 1
Ingredients:
Methylcobalamin (B12) 5,000 mcg per mL- 10mL Vial
F.A.Q.
Recently, vitamin B12 injections and infusions have become popular among healthy people who don't appear to have a deficiency. Advocates of this approach claim that regular injections can boost energy levels and help with weight loss and mood. Methycolabamin injections provide optimal absorption. The latest clinical research & science indicates that Methycobalamin has more uses than are currently documented and more uses are becoming apparent everyday.